"There is
no passion
to be found playing small
– in settling
for a life that is less than
the one
you are capable of living."
-Nelson Mandela

Don't you settle!
I'll coach you
on your journey
to your best life.
Hi, I'm Koby, a graduate of Coach U's International Coaching Federation-accredited Core Essential Programme.
I am a transformational coach and I specialise in working with men and women who are emerging from a pit of depression, anxiety and/or stress – I've been there! – and I help them to move from merely functioning to living exciting, thriving, fulfilling, meaningful, joyous lives.
I don't spend all day, every day, in a state of dizzying happiness, my life is a rollercoaster of ups and depressive downs, but I rationalise my thoughts as symptoms of an illness, not as a reflection of my reality.
My body, mind, heart and soul are in sync but that has not always been the case: they were, for many years, out of kilter. A lawyer by profession, and a real estate management guy, I was tired, jaded, mired in clinical depression, anxiety, OCD and ADHD – at one point, I wasn't functioning – and I wish I had known, back then, about life coaching. I dragged myself out of that dark place, with medical and self-care, and rebuilt my life: my meds don't live my life for me, they allow ME to live MY life MYSELF!
I want to help you maximise your personal and professional potential. I want you to experience the euphoria of liberation and empowerment which I've experienced. I want you to stand on the fertile ground on which I'm standing.
Let me take you beyond happiness, let me take you to a destination of joy and peace of mind.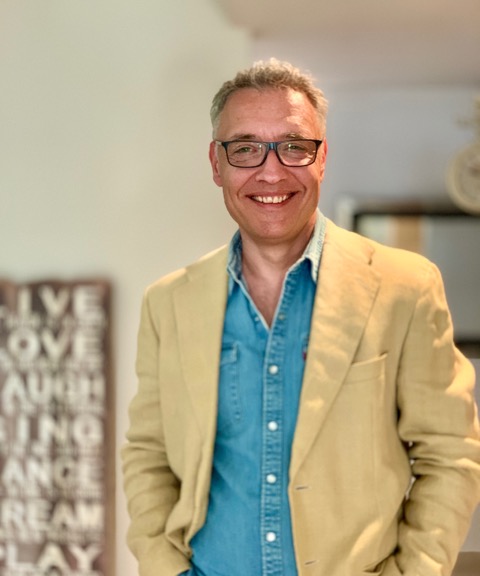 I found myself coaching 'by accident'.
By default, as I wanted to share my experience of living an authentic life, a life of meaning, fulfilment, a life with peace of mind, with other people, I guess I became an evangelist for living an authentic life.
I decided to formalise my role.
I enrolled on Coach U's Core Essential Programme. Coach U is one the foremost life-coach teaching institutions in the world – Coach U was one of the founders of the ICF, the International Coaching Federation.
I graduated from the course in January 2022.
associate certified coach
I am now on the road towards certification as an ICF ACC (Associate Certified Coach) which I will achieve when I have, amongst other hurdles, jumped my way to coaching clients for a minimum of 100 hours.